Get Your Business in Front of More Local Customers with Local SEO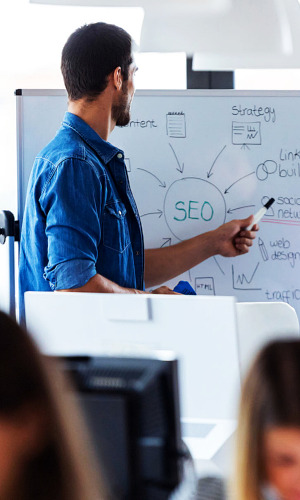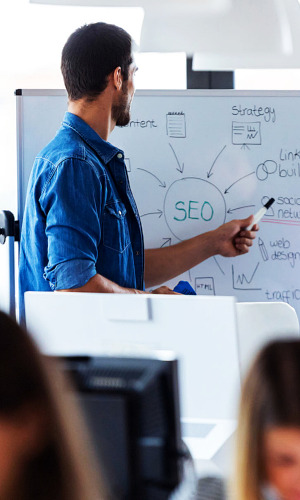 If you're a business owner in Maryland or Washington, DC, and want to get your business in front of more customers online, Local SEO is one of the best solutions for you.
Local SEO not only turns your website into a valuable asset, it will make your website a magnet that will attract your ideal customers and customers searching for your products and services.
When you do local SEO and land on the first page for your targeted keywords, you get free organic traffic from search engines instead of having to pay for traffic and leads from social media marketing or ppc ads.
If your thinking about starting an SEO strategy for your local business, give us a call today.
What is Local SEO?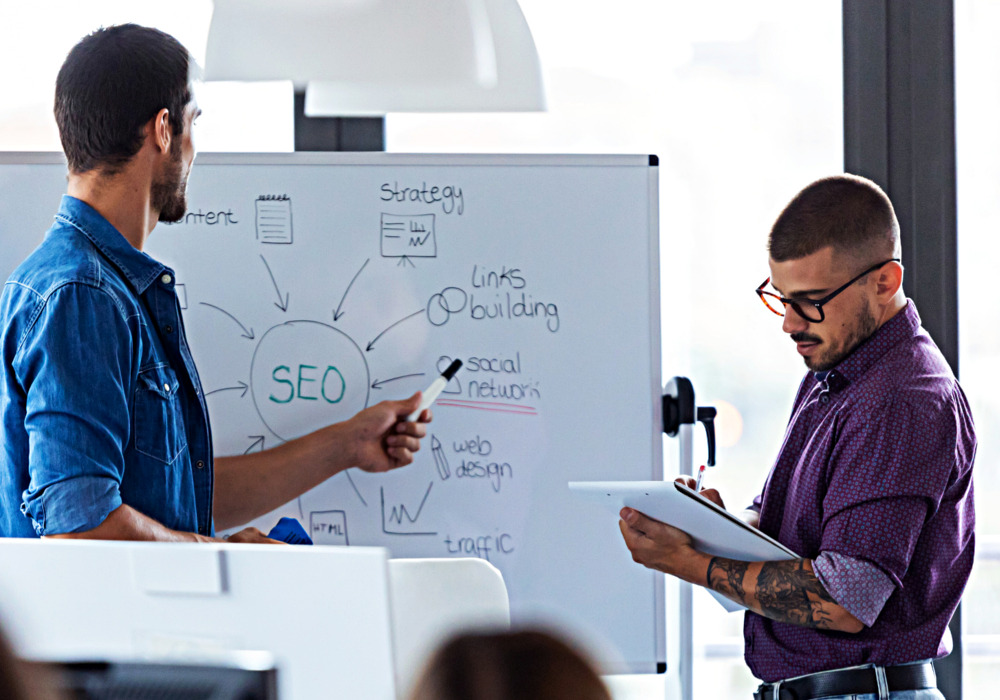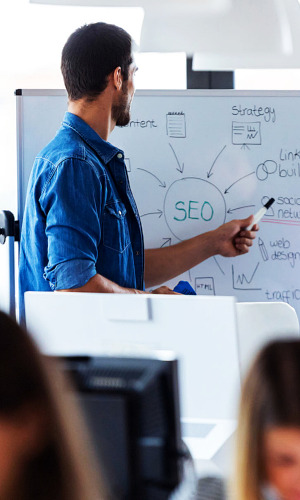 Local SEO is the process of improving your website for search engines, your location, and your local audience.
Unlike other forms of digital marketing, local SEO makes your website better and an asset to your company. An asset that attracts free organic traffic from search engines like Google and Bing.
With a better, well optimized website, your website will appear in the search engines when people search for your products and services.
Other Businesses Beating You in the Search Results?
Fix the Issues Stopping You From Beating Your Competition and Start Ranking Higher Today!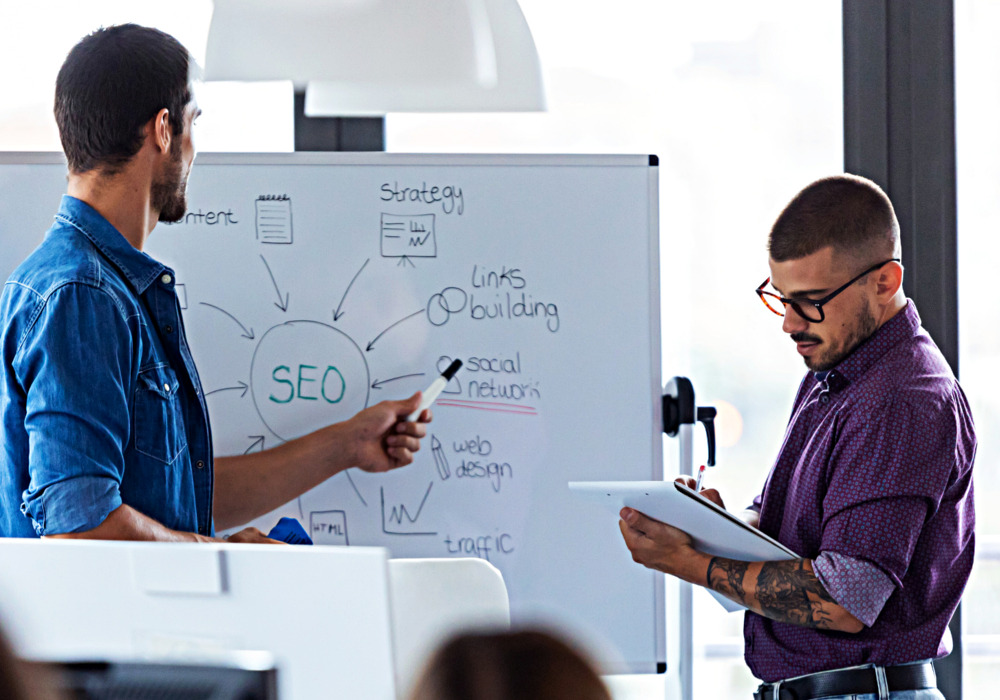 Get a personalized video audit for your company's website delivered to your email
Learn what's stopping you from ranking higher and fix it.
5 Benefits of Doing Local SEO
#1. Local SEO Can Help You Rank Higher in Search Engines
If you want your website to rank higher in search engines like Google, then you need an SEO expert on your team. We can help optimize your site so that it appears as high as possible in search results. This is important because the higher your site ranks, the more likely people are to find it. And, of course, the more traffic you get to your site, the more potential customers you have.
#2. Local SEO Can Help You Stay Up-to-Date on the Latest Industry and Algorithm Changes
The world of SEO is always changing. Google makes hundreds of algorithm changes every year, and new technologies and trends are always emerging. It can be tough to keep up with all of these changes, but it's important if you want to maintain a high ranking in search results. Luckily, a local SEO expert can help you stay on top of all the latest industry changes and ensure that your website is always optimized for the latest best practices.
#3. Organic Search Traffic is Free
Unlike Facebook and Google Ads, you don't have to pay to get traffic to your website.
If your website is relevant to what a searcher is looking for, and supplies the best information, your website will appear on the first page of the organic search or the Map Pack.
#4. Local SEO Can Help You Increase Your Website's Conversion Rate
Once you have more traffic coming to your website, it's important to make sure that as many of those visitors as possible are taking the desired action. That's where an expert in conversion rate optimization (CRO) comes in. We can help improve your website's design, copy, and overall user experience so that more visitors take the desired action, whether that's signing up for your email list, making a purchase, or contacting you for more information.
#5. You Will Outrank Your Competitors in the Search Results
Search engine optimization makes your website better. When you do local SEO you will create a more significant online presence, appear higher in the search rankings, get more traffic, more customers will see you and find your business.   
How Does Local SEO Work?
Our local SEO process generates more leads and customers. Let's develop an SEO strategy for your business today!
SEO Audit
See where your website is ranking and discover which elements are holding you back from ranking on the first page. Fix those elements and make your website better than your competitors.
Technical SEO
Make sure search engines can see, crawl, and index your website. Find and fix any technical issues that can kill your rankings and performance.
Keyword Research
Choose the right keywords so that you appear in the search results when someone searches for your products or services. Use keywords to bring potential customers to your site. 
Content Creation / Optimization
Create content that your customers are searching for and bring them to your site. Refresh old outdated content and bring it up-to-date.
Link Building
Link building is crucial for any SEO strategy. By improving your web pages, your pages rank higher than your competitors' pages and improving your pages increase click-through rates (CTR) and website conversions.
GMB Optimization
Link building is crucial for any SEO strategy. By improving your web pages, your pages rank higher than your competitors' pages and improving your pages increase click-through rates (CTR) and website conversions.
Monitoring and Tracking
We monitoring and track your site traffic, keywords, backlinks, and competitors to ensure your website is ranking higher, being seen by more people, and performing better in the search engines.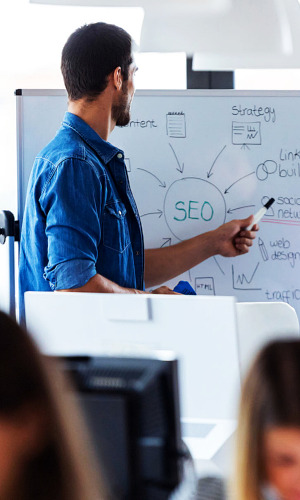 4 Reasons Why You Must Invest in Local SEO Services
1. Search Engines are Not Going Away
Search engines are the #1 way to search for information online. As more and more people use Google and other search engines to find information, it very unlikely that search engines will be replaced by anything else.
2. More People use Search Engines to Find Local Information
More and more people are using search engines to find local information.
In fact, 97% of consumers use the internet to find local businesses.
This trend is only going to continue as more and more people get online. As a result, it's becoming increasingly important for businesses to invest in SEO so they can appear in the search results when potential customers look for your services.
3. Your Competitors are Doing Local SEO
If your competitors are ranking higher than you in the search results, they may already be doing Local SEO.
To compete and rank above your competitors, you will also have to use Local SEO to find opprotunities to beat them in the search results and the Map Pack.
4. To Get to the First Page
Why do you want to get to the first page?
Because the first page gett all the traffic.
75% of searchers never go past the first page of search results. The second page only get about 6%, and the third page gets even less.
Why Work With Bowie SEO for Your Local SEO?
Work with Bowie SEO and experience the difference between our company and other SEO companies.
#1. Monthly Contracts, Not 12 Month Contracts
We only have monthly contracts.
Whenever you want to stop (why would you if you're making money), you can. Unlike other companies, we don't force you into anything long-term.
It works out great for both of us.
#2. We Don't Work With Your Competition
If we're doing Local SEO for your contracting business in Annapolis, Maryland, we cannot work with any other contracting company in Annapolis.
That would be unfair to our clients as we will be working for you and the competition.
That's not ok.
Some digital marketing companies don't care and will do SEO for you and your competitors in the same area.
Think about it.
Would you want one of your employees working for you and one of your competitiors?
#3. We Reachable!
When you work with us, we look at your business as if it was our business. We want to see your business succeed! We don't just want to get you to rank higher for a few keywords and then disappear. We want to help you grow your business, and we will be your SEO team.
Plus, you get a local SEO company working on your campaign, not interns.
You get a team of SEO experts working together to bring you the best results possible.
#4. All We Do is Search Engine Optimization
We only specialize in SEO.
Unlike other marketing companies, we don't offer a plethora of digital marketing solutions.
We don't offer web design, web development, social media management, Google ads, custom software development, or other online advertising services.
We only offer SEO services.
We're a boutique SEO company that focuses on bringing you quality traffic and higher rankings in all the major search engines.
FAQs
1.
How Long Does Local SEO Take To Start Working?
Always remeber that local SEO is a long-term process.
It can take 3 to 6 months or it can take 6 to 12 months to see any results from doing local SEO.
How long it takes to work will depend on factors like:
The strength of your domain.
The competition in your local area.
Your competitor's website strength and backlink profile, and more.
However, once you start ranking higher in search engine results pages (SERPs), you can expect a steady stream of targeted traffic headed your way.
To see where your website ranks, get a Free Mini SEO Audit from us today.
What is the Cost of Local SEO?
The cost of Local SEO services will vary depending on the size and location of your business. The cost will also consider the competition in your industry, the amount of work to be done, and more. We recommend budgeting around $1000 - $3000 per month for local SEO services.
If you're in a competitive industry, you may need to increase your budget to get the results you need. Contact us today for a free consultation to discuss your specific needs and budget.
If these numbers seem high to you, this type of marketing may not be the best solution for you at this present time.
2.
3.
What is The Difference between Local SEO and SEO?
The main difference between SEO and Local SEO is that Local SEO is more targeted towards bringing in traffic from a specific geographic area, while SEO is more concerned with getting traffic and increasing visibility on a national or global level.
Let's say you're a swimming pool builder in Annapolis, Maryland.
You most likely want to get traffic and leads from customers searching for a pool builder that live in Annapolis or nearby.
They could live in Washington, DC, or Silver Spring, but it's not too far.
Local SEO will help you target the right keywords, and make changes to your website to attract your local customers.
If you have an ecommerce store that sells swimming pool supplies all over the country, then SEO will be the best option.
How Can SEO Help My Business?
SEO can help your business in a number of ways.
First, by improving your website's search engine optimization, you can increase your visibility on the web, attract more qualified leads, and boost your sales.
Additionally, SEO can help to build trust and credibility with potential and current customers.
By providing relevant and useful content, you can show that you're an authority in your industry, which can encourage people to do business with you.
Finally, SEO can also help you to save money on marketing and advertising costs by helping you to reach your target audience more effectively. If you're looking for ways to improve your business's bottom line, then investing in SEO is a smart choice.
SEO can be a complex and time-consuming process, but it's worth the effort if you want to improve your business's bottom line. If you're not sure where to start, then consider hiring an SEO expert to help you get the most out of your website. With their help, you can take your business to the next level.
If you want to learn more about how local SEO can help your business, then contact us today. We'll be happy to answer any questions you have and help you get started on the path to success.
4.