Improve Your Rankings and Get Your Business in Front of the Right Customers
If you're searching for Baltimore SEO or Baltimore SEO company, you know what search engine optimization can do for your business. SEO can make your website a magnet to reach and attract new leads and potential customers online.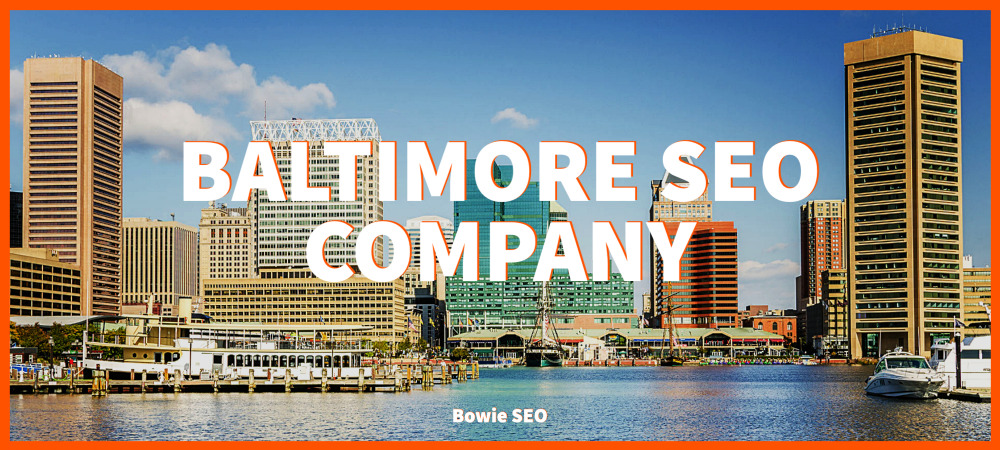 With different digital marketing solutions available to small businesses in Maryland, it's hard to decide which is the best service for your business.
But if you want a solution that attracts people actively searching for your services and increases your website traffic, Baltimore SEO is your business's best digital marketing solution.
Our Baltimore SEO firm can help you start an SEO strategy that will have your business website ranking higher on Google, attract your target audience, and increase your sales and business online.
Does Your Business Show Up On The First Page of Google When People Search For Your Services in Baltiomre?
If it Doesn't, Get a Free Website Audit, and Fix Your Website!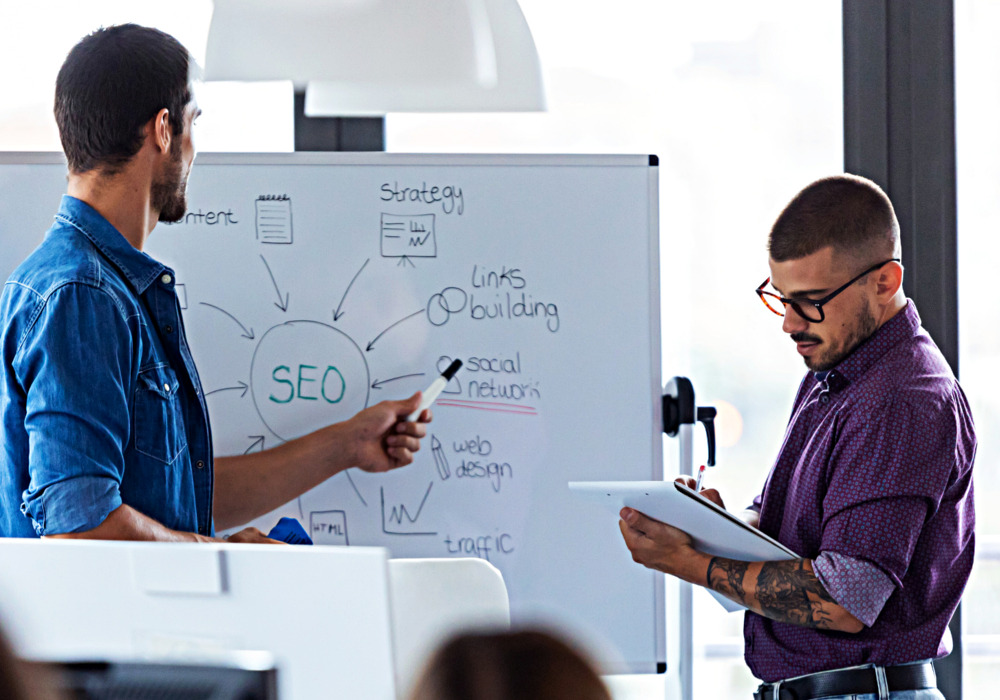 Get a personalized video audit for your company's website delivered to your email showing you:
What keywords you must rank for to attract the right customers.
What keywords your competitors are using and ranking for to steal your customers away, plus more.
What is Baltimore SEO?
Baltimore SEO is search engine optimization for Baltimore businesses.
SEO is a process that helps you achieve higher rankings in the search engines that drive organic traffic to your site.
When you rank higher in search engines, you increase your online visibility, attract new clients, and build trust with potential clients.
You can have the best-looking website in the world, but if you don't optimize your site for search engines like Google, it will not appear on the search engine results pages (SERPs).
Nobody will see your website when you don't appear on the SERPs.
If you don't start doing SEO, your website may never appear in the search results when people search for services you offer.
5 Reasons You Must Invest in Baltimore SEO in 2022
#1. Local SEO Can Help You Reach Your Target Market, and They Can Find You
Local SEO can help improve your website's visibility in search engine results pages (SERPs), making it easier for potential customers to find you online. 
It will help build trust and credibility with potential and existing clients and improve your reputation online.
Local SEO can also help you rank for more keywords, resulting in more organic traffic and leads for your business.
#2. Your Website Will Become an Asset, Not Just an Online Flyer
Your website is one of your most essential marketing tools.
It's a 24/7 salesperson working to promote your business and attract new customers.
SEO helps you improve your site by making it an asset that generates leads and attracts potential clients.
When people search for keywords related to your business, your site will appear in the search results. When you appear in the results, searchers are likelier to click through to your site and become customers.
#3. Your Competitors are using Search Engine Optimization [And Beating You]
If your competitors are using SEO and you're not, they will beat you in the search engine results pages.
They'll get more web traffic, more leads, and more clients.
You can't afford to lose any ground to your competition. SEO will level the playing field and help you compete with them for keywords.
#4. Search Engine Optimization is an Investment, Not a Cost
SEO is an investment in your business's future. It's a long-term strategy that will continue to bring more traffic and leads to your site for years to come.
It's an essential part of your digital marketing strategy and should be included in your marketing budget.
The sooner you start, the sooner you'll see results.
#5. You Need Search Engine Optimization to Survive in the Modern World
You need search engine optimization if you want your business to survive and thrive in the modern world. It's not an option; it's a necessity.
Search engine optimization is essential for any business that wants to be visible online.
If you don't appear in the search results, potential customers will never find you, and you'll miss out on valuable leads and sales.
Don't let your competition beat you to the top of the search engines. Invest in Baltimore SEO today.
Ready to take your business to the next level with SEO?
Contact us today and schedule a free consultation to learn how we can help you improve your website's visibility, attract new clients, and grow your business.
How Do Baltimore SEO Services Work to Help Grow Your Business?
SEO is the practice of improving the ranking of a website on search engines. The higher you rank in Google, the more likely people will find your business online.
Several factors influence ranking, including the quality of the website's content, the number of inbound links (backlinks), using the right keywords, and making sure it is technically sound.
SEO Audit
First, we do an SEO audit of your current website to check for optimization and identify any improvements that can be made to help your business rank higher in the search results.
Keyword Research
Once we understand your business, we research keywords that people searching for businesses like yours would use.
We not only want to find the right keywords, but we also want to ensure there is enough search volume for those keywords and that you can realistically compete for them.
Technical SEO
After we have targeted the right keywords, we make sure your website is technically sound and optimized for those keywords. This process includes optimizing titles, meta tags, header tags, images, and other technical aspects of the site.
Content Optimization
Your website's content must be well-written and relevant to your business if you want people to stay on your site and convert into customers.
We optimize your website's content to ensure it is relevant to the keywords we are targeting and that it is engaging and informative.
Link Building
Link building is the process of getting other websites to link to your website. The more inbound links you have, the higher your website will rank in the search results.
We build backlinks to your website from high-quality websites to help improve your ranking.
Local SEO
If you have a local business, optimizing for local keywords is essential. We ensure your site is optimized for local search so that people in your area can find your business.
Monitoring and Tracking
After implementing all the SEO strategies, we monitor your website's progress and track the results. This allows us to see what is working and make changes as needed.
We then track your website's progress and provide monthly reports so you can see how well your site is performing.
SEO takes time and effort, but it is essential to any successful online marketing strategy. If you want people to find your business online, you need to be visible in the search results.
The sooner you start, the sooner you'll see results. Contact us today to get started with SEO for your business.
SEO is vital for any business that wants to succeed online. If you don't invest in SEO, you're missing out on potential customers and leaving money on the table.
We Do Local SEO Services Near Baltimore, MD
If you have a local Baltimore business and provide services to suburbs surrounding the Baltimore area, we can help you reach more clients in these cities with local SEO services.
Hampden, MD
Rosedale, MD
Essex, MD
Woodlawn, MD
Pikesville, MD
Towson, MD
Dundalk, MD
Catonsville, MD
Ellicott City, MD
Columbia, MD
Arbutus, MD
Lochearn, MD
Why Choose Our Baltimore SEO Agency Instead of Other SEO Agencies?
Please talk with us and experience the difference between our company and other SEO companies.
#1. We're 100% Transparent
We're not like other companies that only show up at the end of the month when it's time to get paid.
We don't hide anything from you.
We keep you informed and in the loop about everything we do.
You'll never have to ask what we're doing because you'll know.
#2. No Long-term Contracts
We do monthly retainers, not long-term contracts.
If you want to stop at the end of the month, just let us know.
We understand that committing to an SEO campaign can be a big step for a small business, but think about this.
It can take anywhere from three to twelve months to see any improvements in your SEO performance.
#3. We Work With One Business per Industry, in Baltimore
What does that mean?
Example.
If we're doing SEO for your local business, lets say your plumbing company in Baltimore, we cannot do SEO for any other plumbing company in Baltimore.
Firstly, we'll be doing you an injustice by working for the competition.
Second, we'll be competing against ourselves.
That would be crazy.
Some digital marketing companies don't care about location. They'll work with you and in the same town as your competitors.
They will have you and your competition as clients.
#4. We Become Your Partners, Not an SEO Company You Just Hired!
When you work with us, we look at your business as if it was our business. 
We want to see your business succeed and achieve your business goals! 
We don't just want to get you to rank higher for a few keywords and then disappear. We want to help you grow your business and become part of your team. 
You get search engine optimization experts working on your SEO campaign, not interns.
You get a team of people with different skillsets and expertise working together to bring you the best results possible.
#5. We Only Do Search Engine Optimization
You've heard the saying, "jack of all trades, master of none."
That's not us.
We are digital marketing specialists and only specialize in search engine optimization.
We are SEO experts.
Unlike other digital marketing specialists, we are SEO specialists and only specialize in search engine optimization.
We don't do web development, web design, email marketing, content marketing, or social media marketing.
All we do is SEO.
Our SEO company is in Maryland, and we are proud to be part of the Baltimore business community.
Baltimore SEO Experts
Internet marketing is challenging.
You need an SEO company on your side to help you navigate.
Let's talk if you're trying to expand your company's online presence, raise your search engine position, and increase revenue for your Baltimore business.
Let our Baltimore SEO company help you succeed.
Our dedicated SEO team understands current SEO methods to help your business achieve its online marketing objectives.
Work with a Top Baltimore SEO Company and Get Results
We create SEO campaigns that get you high rankings and more leads online and bring you more business.
If you're not on the first page of Google for your target keywords, you're losing out on a lot of potential business.
Let us show you how we can help increase your visibility with our SEO services.
SEO That Converts Into Sales
It's not enough to just get your site to rank high in the search engines.
Your site needs to be optimized for conversion.
We're not just an SEO company in Baltimore, we're a results-driven digital marketing agency that specializes in SEO and lead generation.
When you work with us, we'll help you increase your website's conversion rate so that you can make more sales and grow your business.
Frequently Asked Questions
#1. What Do Baltimoe SEO Services Cost?
The cost of SEO services can vary depending on the size and scope of your project. Prices usually range anywhere from $1000 - $5000 per month.
These are just estimates.
Contact us to get a quote for your specific project.
#2. How Long Does SEO Take To Work?
It can take anywhere from three to twelve months to see any improvements in your SEO performance.
#3. How Do I Know if My SEO Company is Working?
If you're not seeing any improvements in your website's organic search engine ranking, traffic, or income, your SEO company might not be doing its job.
#4. Is SEO Right For My Business?
If you're trying to expand your company's online presence, raise your search engine position, and increase income for your business, then SEO might be proper for you.
#5. Can You Guarantee Me a Position on the First Page?
No one can guarantee you a position on the first page, but our Baltimore SEO agency will do our best to get you there.