Get Maryland SEO and Increase Leads, Sales, and Revenue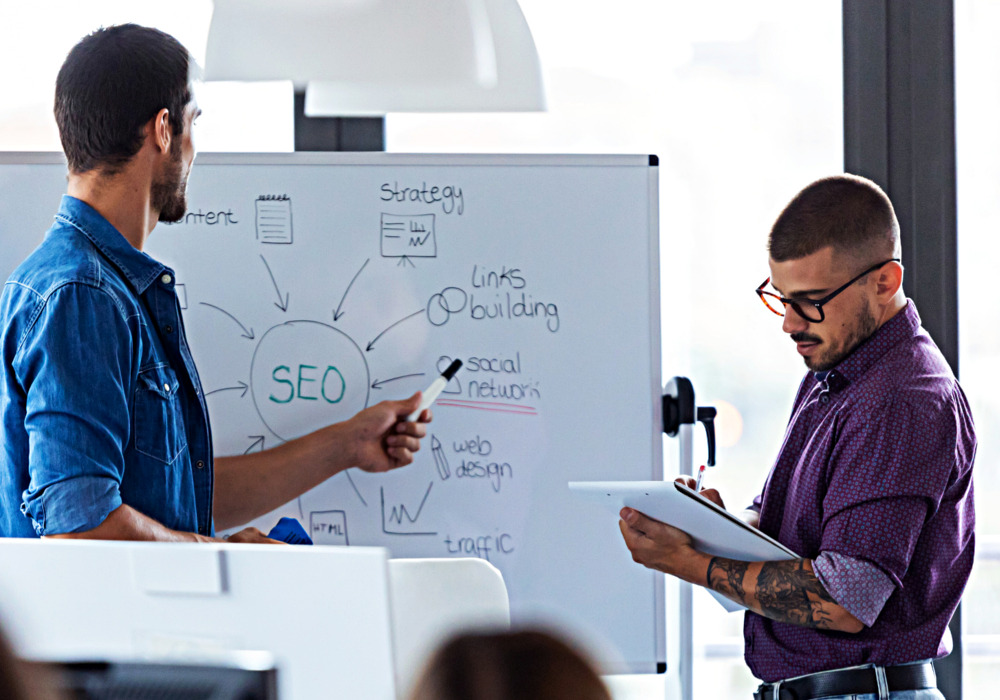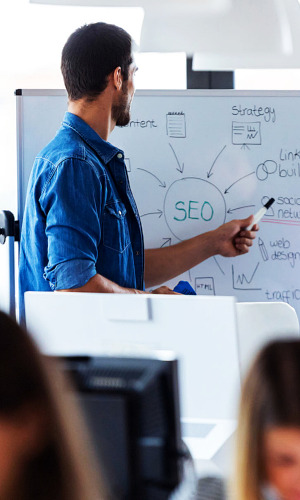 Our Maryland SEO company provides SEO services to businesses throughout the great state of Maryland.
We believe that search engine optimization (SEO) is one of the best digital marketing channels and it also has the highest ROI compared to other online marketing methods. Maryland SEO can help your business target customers looking for your services, and also help customers find your business online.
As a Maryland SEO company, we use our knowledge and skills to help businesses grow. We use SEO to help businesses reach their goals and we proudly partner with them to reach their goals.
Search engine optimization can increase your web traffic, search engine rankings, and online presence and help attract customers looking for your services.
Give us a call and let's show you how search engine optimization can help your company.
Stop Losing Money and Customers Because You're Not Showing up In Google?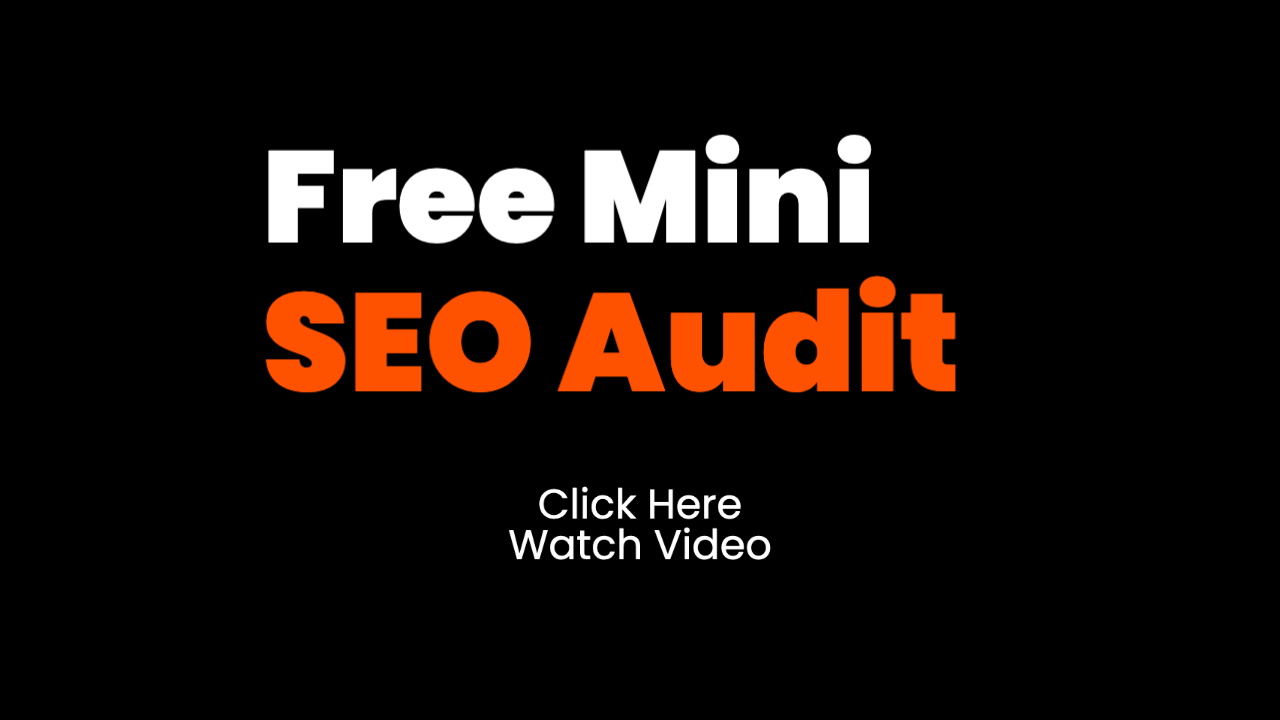 Find Out Why You're Not Showing Up on Google, and Start Getting More Leads and Customers Without Paying for Ads!
What is (Maryland) SEO?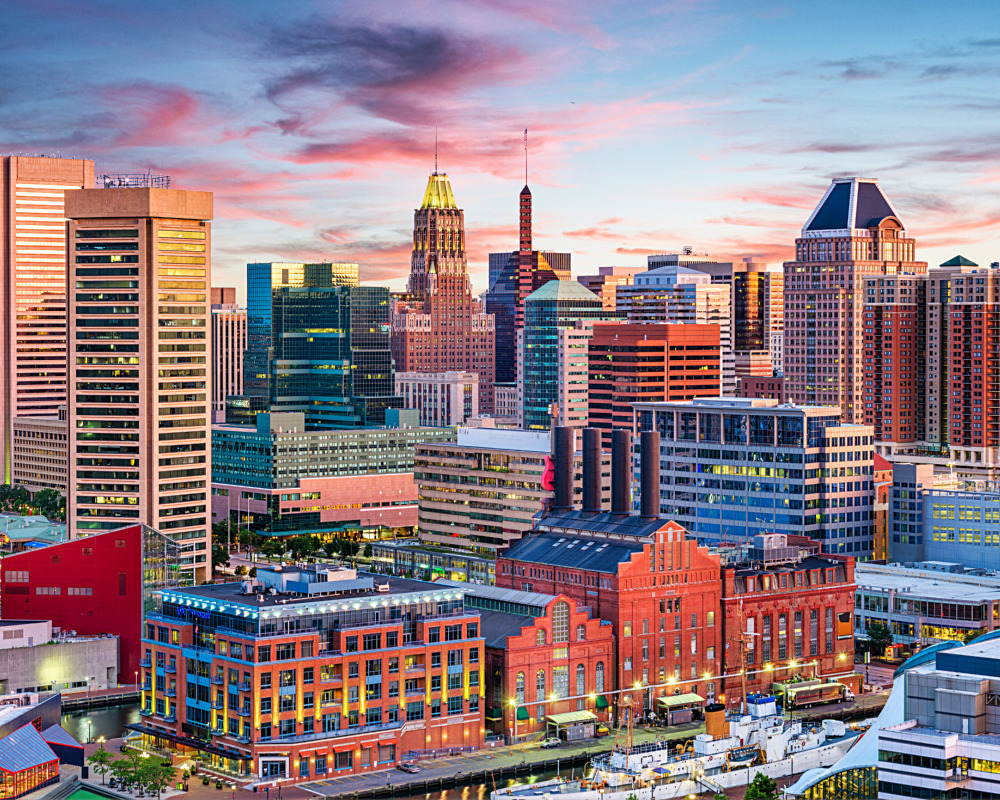 Maryland SEO is a process.
It's a process that increases your web traffic and improves your website visibility.
The process takes your website and makes changes so that when people search for your products or services, they will find your website on major search engines like Google.
Think about this.
If you search for the products or services your business offers, does your website appear in the search results?
Does your website show up in the Google Map Pack?
Does it show up in the organic search results?
If it does, great job.
If it doesn't appear in the map pack or the organic search results, you may need search engine optimization to get it to appear in the search results.
7 Reasons Businesses Need Maryland SEO Services [2022]
#1. Search Algorithms are Always Changing
Businesses need search engine optimization because search engines are constantly evolving. According to Moz, Google reported over 3,000 improvements to search in 2018. This was more than eight times the amount in 2009 (Moz).
Significant Google search algorithm changes include:
Panda
Mobile First
Vicinity
#2. SEO Helps You Rank Higher in Search Rankings
One of the main reasons to invest in digital marketing and SEO is to rank higher in the organic search engine results.
When your website appears higher up on SERPs, it increases your chances of being seen and clicked by potential customers.
#3. You Will Outrank Your Competitors
Maryland search engine optimization makes your website better for search engines and your customers. When you practice SEO, and your competitors don't, your SEO efforts will pay off. You'll see an increase in your rankings, traffic, and you will get more leads and customers. 
When you practice SEO and target the right keywords, the people who see your website are the people who are most likely to become your customers.
Of course, search engine optimization is just one part of a digital marketing strategy. But if you're looking for a way to reach more of your target market and grow your business, Maryland SEO is a great place to start.
#4. More People Use Search Engines to Find Local Information
More and more people are using search engines to find local information.
In fact, a recent study showed that 97% of consumers use the internet to find local businesses.
This trend is only going to continue as more and more people get online. As a result, it's becoming increasingly important for businesses to invest in SEO so they can appear in the search results when potential customers are looking for what they offer.
#5. You'll Outrank Your Competitors in the Search Results
Maryland search engine optimization makes your website better for search engines and your customers. When you do SEO and your competitors don't, your SEO efforts will create a more significant online presence, rank higher in the search rankings, get more traffic, and do more online business.   
#6. Spend Less Money on Facebook Ads, PPC Ads and Social Media Marketing
Search engine optimization can help you save money on online advertising. When you rank higher for your keywords, more people will see your business which will increase your click through rates and your leads. 
You won't need to pay for ads if you're ranking high in organic search results.
Organic traffic is free.
#7. Search Engines are Not Going Away
Over 3.5 billion searches are performed everyday on Google (ArdorSEO).
Search engines are still the most popular way to find information online, and they are not going away anytime soon.
They are fast and easy to use.
You can quickly enter a few keywords and get a list of relevant results in just a few seconds.
A good search engine will index billions of web pages, making it very likely that you will find what you are looking for.
Also, the algorithms that search engines use to rank websites are getting more sophisticated all the time, making it easier to find the most relevant results.
Our Maryland SEO Process: How Does SEO Really Work?
Our Maryland SEO company can help generate more leads and customers for your business. Here are the step we use to get you results.
SEO Audit
We take a close look at your website and its current ranking. We also look at your competition to see where they are ranking and their keyword rankings. This information helps us determine what changes to make to your website to improve your ranking and visibility on the internet.
Keyword Research
Choosing the right keywords is the foundation of any good SEO strategy. If done correctly, selecting the right keywords will help you attract more visitors to your website. 
Technical SEO
Google, and other search engines, need to crawl and index your site. They crawl your website using spiders to analyze each page on your website. After crawling your website, your web pages get indexed. If Google can't crawl your website, it cannot index your website. If it can't index your website, you will not rank in Google.
On-Page SEO
On-page SEO optimizes your web pages for search engines and customers searching for your services. Improving your web pages and rank higher than your competition and increase your click-through rate and site conversions.
Link Building
Build links and build your website authority in the search engines. Improve your website rankings and increase your online presence and SEO performance with a link-building strategy.
Monitoring and Tracking
Know if improvements are successful by tracking and monitoring changes. Track your website traffic, keyword rankings, backlinks, and competitor websites and keep your website two steps ahead.
Working With Us is a Breeze
It's easy to work with us. Contact us if you need to increase your web presence or improve your web traffic and leads.
Call us
Book a call and tell us about your business. Let us know what you want to achieve for your business.
We Plan
After getting all the information, we plan what actions will bring your business the best results.
Execute
We execute or plan. We track and make changes to improve your website to achieve goals and results.
Looking for a Local SEO Services Near Me?
Check us out. Our company offers Local SEO services for businesses throughout Maryland and Washington, DC.
Annapolis, MD
Bethesda, MD
Capitol Heights
Chevy Chase, MD
Fort Washington, MD
Glen Burnie
Hyattsville, MD
Rockville, MD
Takoma Park, MD
Waldorf, MD
Why Choose Bowie SEO Instead of Other Maryland SEO Companies?
Work with Bowie SEO and see what search engine optimization can do for your business. Contact us today for a free consultation.
#1. We Don't Have Long-term Contracts
Unlike most SEO companies, we don't have long-term contracts and only have monthly retainers.
We understand that committing to do SEO is a big step for some companies, but think about this for a second.
If you decide to start a Maryland SEO campaign and get a boost web traffic,leads, and sales, what will your business will look like in 5 years.
#2. We Work With One Business per Industry, in Your Area
We only work with one business per industry in your location.
Suppose we're doing SEO for your contracting company in Passadena, Maryland. In that case, we can't with other contractors company in Passadena.
Firstly, we'll be doing our customers an injustice by working for the competition.
And second, we'll be competing against ourselves.
Some digital marketing companies don't care where you or your competition are. They'll have you and your competition as clients.
#3. We Become Your Partners, Not an SEO Company You Hired!
When you work with us, we become your SEO marketing team inside your business. Our goal is to help your business succeed! We don't just get you to rank higher for a few keywords. We want to help your business grow and make more money.
With Bowie SEO, you get SEO experts working on your campaign.
You get a team of SEO consultants working to help grow your business.
#4. All We Do is Search Engine Optimization
We are SEO experts.
Unlike other marketing companies, we don't offer a plethora of digital marketing solutions.
We don't offer web design, web development, social media management, Google ads, custom software development, or other online advertising services.
We only offer SEO services.
We're a boutique SEO company that focuses on bringing you quality traffic and higher rankings in all the major search engines.
Frequently Asked Questions
#1. Can I Do Local SEO Myself?
The short answer is yes, you can definitely do local SEO yourself. However, it will take some time and effort on your part. The most important thing is to make sure that you are consistent with your efforts.
That said, there are some things that you should keep in mind if you decide to tackle local SEO on your own. First and foremost, you need to have a solid understanding of how search engines work. This includes understanding how they index and rank websites. If you don't have this knowledge, then it will be very difficult for you to optimize your site effectively.
Another important factor is making sure that your website is optimized for the right keywords. Keyword research is absolutely essential if you want to succeed with local SEO. You need to find the right keywords that people are actually searching for when they are looking for businesses like yours. Once you have a solid list of keywords, you can then start working on optimizing your site for those keywords.
#2. How Much Does Maryland SEO Cost?
For small businesses in Maryland and the rest of the DMV, local SEO services can cost anywhere from $1000 to $5,000 per month. For medium-sized businesses, the cost can range from $1,500 to $15,000 per month.
Of course, these are just rough estimates.
The actual cost of SEO will depend on a number of factors, including the size of your business, your geographical location, the competition in your industry, and your SEO goals.
If you're not sure how much you should be paying for local SEO services, it's best to consult with an experienced SEO consultant like Bowie SEO. We'll be able to give you a more accurate estimate based on your specific needs and goals.
#3. What is the Difference between SEO and Local SEO
In short, SEO (search engine optimization) is the process of improving the visibility and ranking of your website in search engine results pages (SERPs). Local SEO, on the other hand, is focused on optimizing your website for local search results.
While both SEO and local SEO are important for driving traffic to your website, there are some key differences between the two.
For starters, local SEO is much more targeted than regular SEO. When someone does a local search (for example, "restaurants in Annapolis"), they are looking for businesses that are located near them. On the other hand, when someone does a general search (for example, "best restaurants"), they are not necessarily looking for businesses near them.
Another key difference between SEO and local SEO is that local SEO is more focused on generating leads and conversions, while regular SEO is more focused on generating traffic. This is because when someone searches for a business locally, they are usually closer to making a purchase than someone who is just searching for information.
#4. How Long Does SEO Take Before You See Results?
Just like any other marketing endeavor, the results of your SEO efforts will take some time to show. The amount of time will depend on a number of factors, including the competitiveness of your industry, the size of your market, and how well you have executed your SEO strategy.
There are some general benchmarks, but you can expect to see results from your SEO within three to six months or six to twelve months. Again, the time you see results depends on the factors mentioned previously. If you do not see any results after six months, it is likely that your campaign is not being executed effectively and you may need to revisit your strategy.
The most important thing to remember is that SEO is a long-term investment. The results may not come overnight, but with consistent effort, you will eventually see a return on your investment. So keep at it and don't get discouraged!
#5. Can You Guarantee Me #1 Rankings?
No SEO company can guarantee you first-page rankings on Google.
However, what a reputable SEO company can do is help improve your website's visibility and organic search results. By optimizing your website for key search terms and phrases, and by building high-quality backlinks, a good SEO company can help increase your chances of ranking higher in search engine results pages (SERPs).
While there is no guarantee of first-page rankings, a commitment to SEO can help improve your website's chances of being found by potential customers.
If you're looking for guaranteed first-page rankings on Google, you're likely to be disappointed. However, if you're committed to improving your website's visibility and organic search results, a reputable Maryland SEO company can help you achieve your goals. Contact us today to learn more about our SEO services and how we can help improve your website's ranking in search engine results pages.