SEO Services Ocean City
Digital marketing can be challenging for businesses in Ocean City, but you don't have to struggle anymore.
Bowie SEO is an SEO company in Maryland helping small businesses in Ocean City grow by increasing website traffic, attracting more leads and customers, and allowing business owners to make more money.
We are Maryland SEO experts who can help your businesses rank higher in the search engines, increase your online visibility, and beat your competition in the search engines.
Call us today to start your SEO campaign to rank higher in the local search results.
Is Your Business Showing up in Google When People Search for Your Services in Ocean City?
If not, you're losing customers to your competition. Find out why and start ranking on the first page today.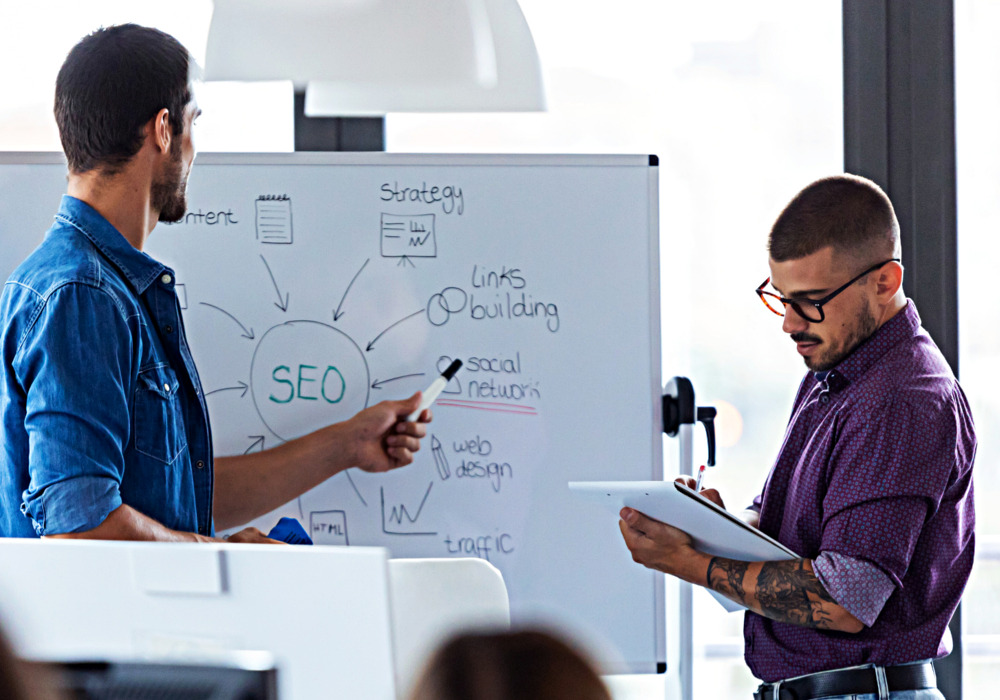 Get a personalized video delivered to your email showing you:
The reasons why you're not showing up on the first page
What you have to do to get on the first page
Actionable steps to start ranking higher today
7 Reasons You Must Invest in SEO for Your Ocean City, MD Business
Ocean City businesses need SEO to compete online. Partner with an SEO company that can build your online business presence, bring more leads and customers.
#1. SEO Can Get Leads and Sales 24 Hours a Day
Search engine optimization sends you qualified traffic and leads interested in your services and more likely to buy something from you than people who happen to stumble across your site.
#2. SEO Can Help You Save Money on Online Advertising
Another great thing about SEO is that it can help you save money online advertising. If you're spending money on Google AdWords or other forms of online advertising, you can use SEO to improve your website so that you get more traffic from organic search results. This can help you save money on your advertising budget and get more leads and sales from your website.
#3. SEO Can Help You Get More Leads and Sales from Your Website
SEO can help you get more leads and sales from your website. By appearing on the first page of search results, you can get more traffic to your website and generate more leads and sales for your business. Also, when more people see your website on the first page, you build trust and credibility with potential customers.
#4. You can Save Money on Facebook and Google Ads
Like most companies, you're always searching for methods to save money. Reducing your reliance on paid advertising (Facebook and Google ads) is one of the finest methods. An experienced SEO company can assist you in growing your traffic organically and avoiding having to rely as much (or at all) on sponsored material. This saves you money and gives you a more sustainable long-term growth strategy.
#5. SEO Can Help You Build Better Websites
SEO can also help you build better websites. Using the correct keyword phrases and ensuring your website is well-optimized, you can make your website more user-friendly and easier to navigate. This can help improve your website's conversion rate and increase your leads and sales.
#6. SEO Can Help You Stay Ahead of Your Competition
You'll always be behind your competition if you're not using search engine optimization. By ranking higher in search, you can get more traffic to your website and attract leads. Also, by using SEO, you can stay ahead of your competition by appearing in the search results before they do.
#7. Search Engines are Not Going Away
Search engines are not going away. They are becoming more critical as more people use them to find information online. SEO will be necessary for businesses as long as people use search engines. If you're not using SEO, you're missing out on a lot of traffic and potential customers.
What is Search Engine Optimization, and How Can it Help Businesses in Ocean City?
Search engine optimization (SEO) is the process of optimizing a website for search engines. SEO aims to improve your website's visibility in the search engine results pages (SERPs).
Local SEO is search engine optimization for businesses in a specific location.
For businesses in Ocean City, local SEO can optimize your website to be found by customers in and around Ocean City, MD.
These cities include:
Ocean Pines, MD
Berlin, MD
Snow Hill, MD
St. Michaels, MD
Local SEO is the process of optimizing your website so that customers looking for your business will be able to find you on Google. The goal is to make the website more visible on search engine results pages (SERPs) when people enter keywords related to businesses and services in their area.
For example, if someone living in Ocean City or Ocean Pines is searching for a pest control company, Google will return a list of pest control companies that it feels serves the searcher's intent.
These results will appear in the local pack and the organic listing.
Several factors go into local SEO, including keywords, backlinks, and on-page optimization.
Businesses can also create a Google My Business profile, which can help to improve their website visibility.
Local SEO is essential to any business's online marketing strategy, especially for companies that rely on customers in a specific geographic area. Optimizing for local search can help to attract new customers and grow a business.
In a Sea of Ocean City SEO Companies, Why Work With Our SEO Company?
Work with Bowie SEO and experience the difference between our company and other SEO companies.
#1. We Create Customized SEO Solutions
As SEO consultants, we know every business and website will need different services. That's why we offer custom SEO services to help your business succeed. We create a custom SEO strategy for each company we work with.
#2. No Long-Term Contracts
We don't have any long-term contracts for our SEO services.
Just pay monthly.
#3. We Don't Work With Your Competitors in Ocean City
As your SEO company, we won't work with your competitors. Some SEO companies don't care who they work with. They'll work with you and your competition in the same city. That's crazy.
#4. We Become Your Partners, Not an SEO Company You Just Hired!
When you work with us, we look at your business as if it was our business. We want to see your business succeed! We don't just want to get you to rank higher for a few keywords and then disappear. We want to help you grow your business, for years to come.
#5. All We Do is SEO
We are Maryland SEO experts.
We are a professional SEO agency; all we do is search engine optimization. We don't do web design, website development, web hosting, or social media marketing.
Frequently Asked Questions
#1. How Much Does Local SEO Services Cost?
The cost of local SEO services varies depending on the size of your business and its location. SEO services can start as low as $1000 per month for a small business. For a larger company, the cost can be upwards of $5,000 per month. Please get in touch with us to learn more.
#2. Can I do SEO Myself?
Yes, you can do SEO yourself. However, it takes a lot of time and effort to learn all the different SEO aspects and keep up with the ever-changing landscape of search engine algorithms. You should hire an experienced SEO company in Ocean City to handle your SEO needs.
#3. How Long Does it Take for Local SEO to Work?
Local SEO can take a few weeks to a few months to see results. However, it is essential to note that SEO is an ongoing process, and you must continuously work on it to maintain and improve your rankings.
#4. Which is Better for My Business, SEO or PPC?
The answer to this question depends on your business goals and your budget. If you have a limited budget, then SEO is the better option as it is a long-term strategy that will continue to provide results over time. PPC is a good option if you have a larger budget and need immediate results.
SEO is a long-term strategy that improves the visibility of your website in search engine results pages (SERPs). PPC is a short-term strategy where you pay for ads that appear in SERPs. PPC can complement SEO well as it can help you achieve your business goals faster. However, it is essential to note that you must continuously pay for the ads to maintain your results.
#5. SEO Services Ocean City - What Next?
Call and talk to an SEO consultant at Bowie SEO to discuss your strategy. Start getting more website traffic and potential customers today.