What is the Google Map Pack - 9 Tactics To Rank Higher in Local Search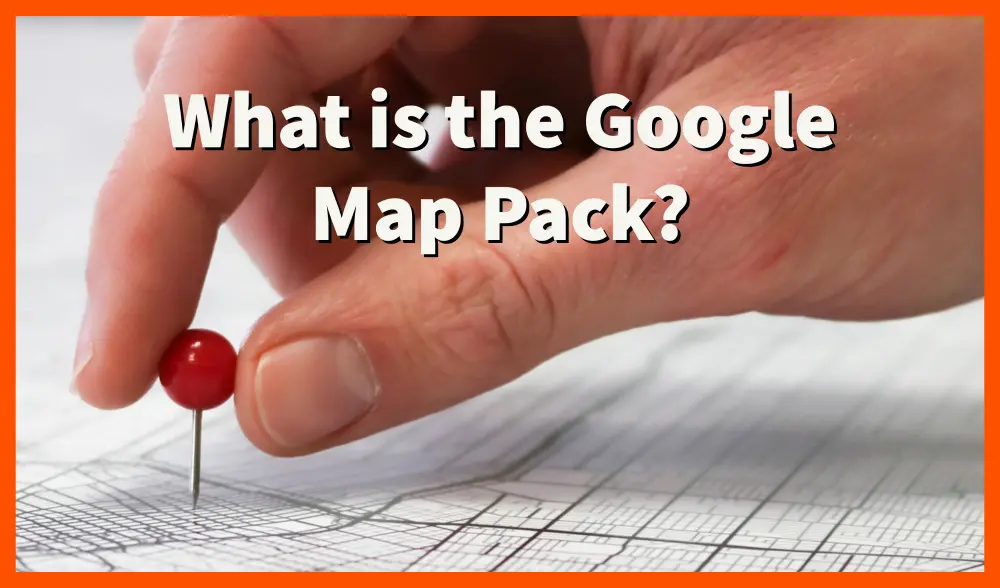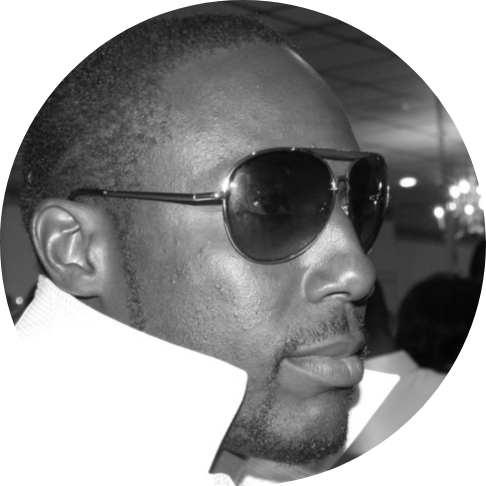 - by Kester Browne
If you own a local business today, you must have heard of the Google Map Pack.
But do you know what it is and how to get your business on it?
Today you will learn about the Google map pack, and I'll show you 9 tactics to help you rank higher on it.
But first ...
What is the Google Map Pack?
So what is the Google map pack?
This area appears at the top of the search engine results and features a map with pins indicating businesses in your local area.
The map pack contains the local business listings relevant to the user's search.
The map pack contains the business name, address, phone number, and average customer review rating for each local business. It also includes a link to your business website, directions, and the hours of operation.
Getting your business ranked in the Google map pack — also known as Local 3-Pack — gives you a tremendous advantage over your competitors because it can result in increased foot traffic, more leads, and more sales for your business.
Other advantages of appearing in the Google local pack include:
More online visibility for your business
More website traffic
Becoming a trusted brand in your community
More brand recognition and exposure
Exposure to customers looking for your services
Ranking higher than your competition
Booking more appointments
More phone calls
How to Get Your Business in the Google Map Pack?
To get your business in the Google map pack, you must sign up and create a Google My Business account (now called a Google Business Profile).
What is Google Business Profile?
A Google My Business (GMB) is a free and easy-to-use tool for businesses and organizations to manage their online presence across Google.
It's a free listing in the local map pack that can improve your local rankings and critical to your local search engine optimization.
To get started with Google my business, sign up for a free account here.
Why the Google Map Pack Matters
So why does the Google Map Pack matter?
The Google Map Pack is one of the first things that appear when someone searches for a local business on Google. It includes a map with the locations of up to three businesses, contact information, and reviews.
For businesses that appear in the Map Pack, it can be a great source of leads and customers. After all, appearing in the Map Pack means that your business is one of the first things potential customers see when searching for your services.
The map pack can also be a valuable way to get customer feedback. Online reviews and ratings in the Map Pack can give insights into what customers like and don't like about your business.
So if you're a business owner, paying attention to the Map Pack should be a priority.
How Do You Get on the First Three Positions of the Google Maps Pack?
Getting to the first three positions in Google Maps is difficult and depends on many factors.
These factors include:
How competitive is your industry
How much competition do you have in your area
The number of online reviews you have
The distance from the person searching for the services
Your GMB profile strength
Also, Google believes that:
Customers are 2.7 times more likely to consider a business reputable if they find a complete Business Profile on Google Search and Maps.
Customers are 70% more likely to visit and 50% to consider purchasing from businesses with a complete Business Profile.
However, you can use these 9 tactics to rank higher on Google Maps:
#1. Optimize your Google My Business listing
You must have a Google My Business page if you want your business to appear in the Google local search results and the local map pack.
When you sign up for your Google business account, your listing must contain all the information that Google wants. This includes:
Your company name
Your business address
Your business telephone number
A complete business description
High-quality photos of your business, inside and outside, and photos of your products
Your business logo
One primary business category
Other relevant business categories
A list and thorough description of all your products or services
Your business hours for each day of the week
Special hours for holidays
Your service areas
Your website URL
Include any attributes
Set up messaging
Continuously maintain your business profile
To fully optimize your listing:
Make sure your business information is accurate and up-to-date.
Use keywords in your product and service descriptions
Add photos and videos of your products and services regularly
Use GMB Posts to share timely updates, special offers, and other information.
Respond to customer reviews to build trust and credibility
Answer questions in the "Questions and Answers" section of your GMB profile
Continuously maintain and update your Business Profile.
#2. Encourage customers to leave reviews
Why are reviews important for your GMB profile?
Because when customers are looking for a business, they often turn to Google to see what others have said about it.
Positive Google reviews help your company stand out in the search results.
Google reviews can help your business stand out and attract new customers.
Not only are reviews important for your customers, but they also help boost your SEO performance.
Google reviews are the second most important ranking factor for businesses to rank in the map pack and the local search listings.
Follow these tips to build a base of Google reviews that will help attract new customers and grow your business.
Encourage your customers to leave reviews by adding a link to your GMB page on your website or your email signature.
You can also add a badge to your website that links to your GMB page.
Make it easy for customers to leave a review, and you'll be on your way to getting more positive reviews.
You can also add signage encouraging customers to leave reviews if you have a physical location.
Add your GMB page URL on any marketing materials, such as flyers or posters.
You can even include it on your receipts.
Send a follow-up email. After someone purchases your company, send them an email asking them to leave a review.
Regularly check for new reviews. Respond to positive and negative reviews to show that you're listening to your customers.
P.S. Never buy reviews. Buying Google reviews can damage your company's reputation, credibility, and revenue.
#3. Do a Local SEO Audit
A local SEO audit examines your business's online presence to see how well you rank in search engine results pages (SERPs) for local searches. This is done by searching for your business name, address, and phone number (NAP) in Google.
If you do not appear in the SERPs at all, or appear way down on the list, that's a good indication that you need to work on your local SEO. Fortunately, there are several things you can do to improve your ranking.
Here are some tips for improving your local SEO:
Make sure your GMB listing is complete and up-to-date.
Optimize your website for local keywords.
Build citations on high-quality directories and review sites.
Encourage customers to leave reviews on popular sites like Google and Yelp.
Create local content
Add location pages for your services.
Get backlinks from other local businesses and sponsor local events.
P.S. You can get a Free SEO audit audit and see what's stopping your website from ranking higher.
#4. Create Weekly Google My Business Posts
Adding Google posts weekly to your GMB profile helps you to connect with your customers, announce news and events, and promote your products or services. Creating original content also helps your local SEO efforts by giving you another opportunity to include relevant keywords on your business profile. You can also use GMB posts to run special promotions or offer coupons and discounts to encourage customers to leave reviews.
To start, log in to your GMB account and click on the "Posts" tab. You can create a new post by selecting the "Create Post" button. GMB gives you a few different post types to choose from, including:
What's New: Share news or updates about your company, such as a new product launch or a special event.
Offer: Promote a discount or coupon code that customers can use at your company.
Event: Share details about an upcoming event, such as a workshop or performance.
Product: Highlight a specific product or service that you offer.
Once you've selected a post type, add a catchy headline and some engaging content. Be sure to include relevant keywords so that your post appears in related searches. You can also add up to 10 photos or videos to your GMB post. When you're finished, click "Publish," and your post will go live on your business profile.
Posts are a great way to connect with customers and promote your company, so take advantage of this feature in your GMB account. With a little effort, you can boost your local SEO and attract new customers to your business.
#5. Participate in Your Community
Believe it or not, becoming active in your community can help improve your local SEO.
When you become involved in your community, you create opportunities for links and mentions from local news outlets and bloggers. This can help to improve your brand awareness and increase your rankings in the local listings.
Additionally, businesses that are active in their local community often see an increase in website traffic, conversions, and customer loyalty. This is because consumers are likelier to do business with a company they know and trust.
Finally, being active in the community can help your company generate leads. This is because there is a higher chance of potential customers stumbling upon your company's website or blog. And if they like what they see, they may contact you for more information.
#6. Build Citations on Local Online Directories
Citations are important factors for local SEO. They are listings of your company on other web directories and websites. The more consistent and accurate your citations, the higher your chances of ranking in Google's local search results.
In addition to your GMB listing, there are other online directories your business must be listed.
Some of these other online directories include:
Yelp
Foursquare
YellowPages
Superpages
Bing places
Chamber of Commerce
Better Business Bureau
Nextdoor
Alignable
Angie's List
HomeAdvisor
Houzz
Make sure to include the following information in your citations:
- Business name
- Address
- Phone number
- Website URL
- Category (type of business)
- Description
- Hours of operation
Inaccurate or incomplete citations can hurt your chances of ranking in local search results, so take the time to do it right. Creating citations can be a bit of work, but it's worth it to boost local SEO.
In addition to GMB, get your business listed in other online directories such as Yelp, Foursquare, and Yellow Pages.
#7. Hire an SEO Expert
An SEO expert can help you boost your local search rankings.
If you want to improve your visibility in the search results, then working with an SEO expert is a great way to get started.
There are several things that an SEO expert can do to help improve your local search rankings.
Some of the most common include
Knowing how to improve your website's ranking on search engines.
Creating compelling content that will attract more visitors.
Identifying and fixing any website errors that prevent it from ranking well.
Extensive knowledge of the latest SEO trends and techniques.
Tracking and monitoring your website's progress and performance
Providing expert advice on improving your website to make it more user-friendly and increase conversions
#8. Keep up with your competition
You must keep up with your competition to rank higher on the Google map pack.
You must see what they are doing to improve their ranking and do the same thing or better.
If they are adding photos every day, you should too. If they are writing blogs, you should be writing blogs as well. Whatever it is that they are doing to improve their ranking, you should be doing too.
One way to see what your competition is doing is to Google their business name and click on the "Maps" tab. This will show you their GMB listing. From there, you can see how many photos they have if they have a blog, and what their website looks like.
If you don't keep up with your competition, they will slowly outrank you, and you'll lose potential customers. So, it's essential to constantly monitor your competition and see what they're doing to improve their ranking.
Creating photo galleries or videos is also a great way to add visual content to your website. Visual content can help improve both your SEO and your website's overall appeal.
Final Thoughts on the Google Map Pack
The Google map pack is an important ranking factor for local businesses. If you want to improve your chances of ranking in the map pack, then follow the tips in this article.
Optimizing your GMB listing, building citations, and improving your website with search engine optimization can increase your chances of ranking higher in the map pack. And as a result, you'll get more website visitors and potential customers.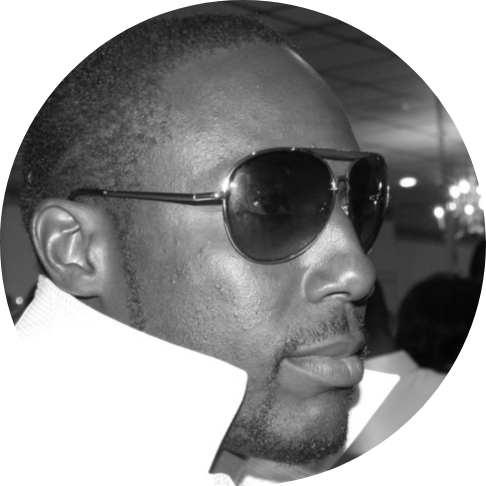 About the author
Kester is the Director of SEO at Bowie SEO. He has been doing SEO and digital marketing for more than 4 years. When not engulfed in SEO or building websites, you can find him with his family, riding his bike, or relaxing in front of his aquarium.
Other Interesting Posts